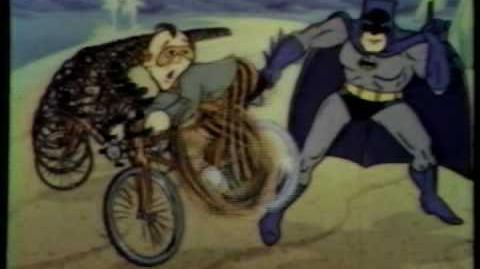 In 1982, there was not a new Superfriends series on TV. They did however appear in a TV advertisement from Post Cereals,[1][2] which first aired in March;where they face off against the supervillain known as Icicle.
This commercial was actually a contest, promising a one week trip to Hollywood and breakfast with Batman, Robin, Wonder Woman and Superman; for creating the next lethal villain.
You were able to draw this hero on the back of specially marked boxes of cereal:

You had to be between 6 and 14 years old to participate.
Notes
Image Gallery
References
↑ Go to wikipedia.org for more on Post Cereal.
↑ Go to PostCereal.com.
Ad blocker interference detected!
Wikia is a free-to-use site that makes money from advertising. We have a modified experience for viewers using ad blockers

Wikia is not accessible if you've made further modifications. Remove the custom ad blocker rule(s) and the page will load as expected.