Super Friends: The Shorts, Part Three, The Lost Episodes
Talk

0
Share
Ad blocker interference detected!
Wikia is a free-to-use site that makes money from advertising. We have a modified experience for viewers using ad blockers

Wikia is not accessible if you've made further modifications. Remove the custom ad blocker rule(s) and the page will load as expected.
1983 Shorts
- The Lost Episodes -
Did not air in the USA
Original Channel:
ABC
Originally Aired:
1983
Number of Episodes:
24
Production
Created by:
Written by:
Haskell Barkin
Dick Conway
Willie Gilbert
Donald F. Glut
Mark Jones
Elana Lesser
Dick Robbins
Cliff Ruby
Directed by:
Oscar Dufau
George Gordon
Charles A. Nichols
Ray Patterson
Carl Urbano
Creative Director:
Iwao Takamoto
Produced by:
Hanna-Barbera
DC Comics
Executive Producers:
Joseph Barbera
William Hanna
Chronology
Previous Series:
The Best of the Super Friends re-runs only (1982)
Next Series:
SuperFriends: The Legendary Super Powers Show (1984)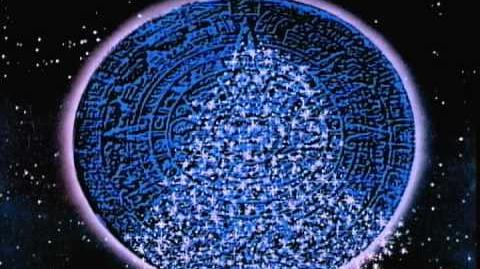 Series Summary
Episode Length: 7 minutes
In 1983, Hanna-Barbera did produce a third set of 7 minute shorts. There were 24 in total.
Unfortunately, they did not air in the USA. The series did air in other countries like Australia, appearing uninterrupted.
Because of this, they have been dubbed the "Lost Episodes".
Hanna-Barbera and Warner Bros. had created a syndication package of the earlier Super Friends series (co-distributed by LBS Communications), and these were picked up by various stations across the United States and were typically broadcast on weekday afternoons. Not wishing to compete with the syndication programming, ABC dropped the series from the 1983–1984 Saturday morning television line-up, and for the second time in its run, Super Friends was cancelled.
Three of these lost episodes were aired when Super Friends returned to Saturday morning ABC television the following year.
What did air in the USA were shows like the Monchichis, Rubik the Amazing Cube, and The Littles.
The only Super Hero shows found on Saturday mornings that year were all reruns shows. The final season of Spiderman and His Amazing Friends and the animated adventures of the Incredible Hulk reruns on NBC, and on CBS, Ruby-Spears' Plastic Man, which was later replaced by Filmation's Tarzan series.
In the mid 1990's, the SuperFriends returned to syndication in the form of the The Superman/Batman Adventures package, these lost episodes were part of this show and its American audience was finally exposed to Super Friends adventures they had never seen before.
Notes
Cast
SuperFriends Cast
Also starring
Villain Appearances:
Episode List:
See Also
The 1983 SuperFriends Shorts are available on DVD at amazon.com, under the name: Super Friends: The Lost Episodes