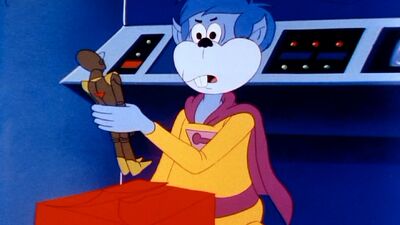 Action figures are a type of dolls. Unlike traditional dolls, which are normally considered a "girl's toy," action figures were made with boys in mind. Most action figures do not have removable clothing and sometimes they have a type of "action" when you press a button on them or squeeze them. The Space Dolls were a group of alien robotic action figures that came to Earth in an attempt to take over the world.
Types of action figures
References
↑ As seen in Invasion of the Space Dolls.
External Links