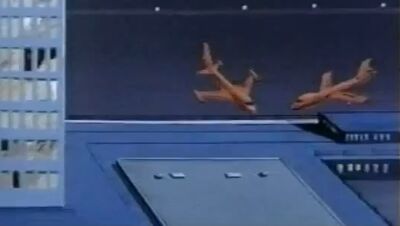 An airplane is a type of winged aircraft. It is the first type of aircraft ever invented, aside from the hot air balloon, and it was invented by Wilbur Wright and his brother Orville.[2] They are one of the most common types of aircraft in the world.
Types of airplanes
List of airplanes
References
↑ As seen in Aircraft Terror.
↑ As seen in The Water Beast.
Ad blocker interference detected!
Wikia is a free-to-use site that makes money from advertising. We have a modified experience for viewers using ad blockers

Wikia is not accessible if you've made further modifications. Remove the custom ad blocker rule(s) and the page will load as expected.