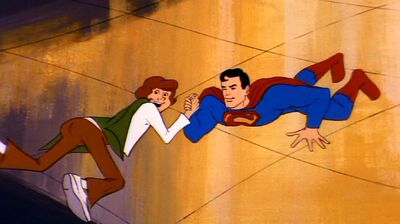 Arm wrestling is a game in which two players take each others hands an attempt to bring the other player's hand to the ground. It is a game that requires an exertion of strength of the arms.
References
↑ As seen in The Power Pirate. Although it should be noted that Superman was just faking, as he would obviously had no problem whatsoever winning.
External Links
Ad blocker interference detected!
Wikia is a free-to-use site that makes money from advertising. We have a modified experience for viewers using ad blockers

Wikia is not accessible if you've made further modifications. Remove the custom ad blocker rule(s) and the page will load as expected.