Article Maintenance Required

This page is in need of a major clean up. it may contain inaccurate or unsourced information. Please take some time to clean this place up!! (This template will categorize articles that include it into the "Clean Up" category.)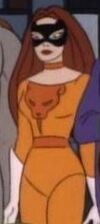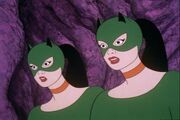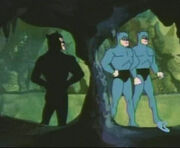 Catwoman is a supervillain from Gotham City, and one of Batman's top foes, who dresses up like a cat.
Background Information
In most comics, she is portrayed not as a typical villain, who is just purely evil, in fact, she even shared an occasional romance with Batman. This romance is not seen in the SuperFriends universe, at least not in animation, however it is seen in the 60's Batman TV series starring Adam West, which is considered part of the SuperFriends canon to some fans.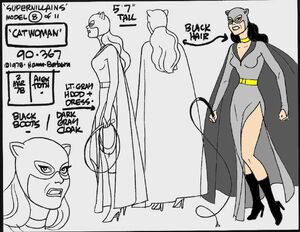 Appearances
Coming Soon!
Notes
Catwoman first appeared in Batman, vol.1 #1 (Spring 1940).
References
.