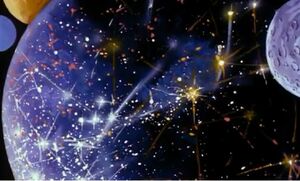 The Citadel Empire is a fascist space empire, which rules twenty-one of the planets in the Vega system. The empire was founded by the Citadellians, who were natives of the planet Vega, the Citadel Homeworld.
Notes
References
↑ As seen in Darkseid's Golden Trap (Part One).
↑ For more information about that DC comic book, click here.
External Links
Ad blocker interference detected!
Wikia is a free-to-use site that makes money from advertising. We have a modified experience for viewers using ad blockers

Wikia is not accessible if you've made further modifications. Remove the custom ad blocker rule(s) and the page will load as expected.