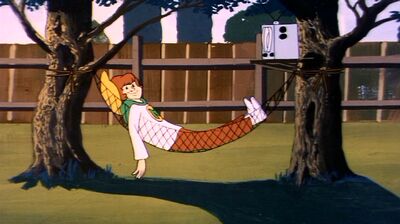 Diana Prince White is the wife of Daniel White and the mother of Marvin White.
Biography
Diana Prince was an army nurse at the time that Wonder Woman first came to the United States from her native Paradise Island. Wonder Woman took her name, and used it as her secret identity. Diana Prince later marries Dan White, and they have a son that they name Marvin.[2]
Diana Prince White once asked her son what he was doing in the backyard. He told her he was mowing the grass, but in actuality, it was the G.E.E.C. automated lawnmower that was doing the job. She tells him that he's a good boy.[3]
Powers and Abilities
None.
Appearances
References
External Links