The Planet Earth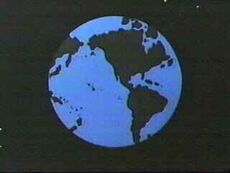 Earth is the third planet in the Sol star system. It circles a yellow sun, (which gives any native of Krypton amazing super powers).
It is the home to the human race as well as many other animals, plants and super powered beings (metahumans) - aka superhero's and supervillains.
The SuperFriends have sworn to protect Earthlings and the entire planet from alien invaders, such as invasion forces from Apokolips. But they also protect Earth from evil people who wish to take over it, like the supervillain team the Legion of Doom.
It has been said, that the Earth is alive, internally and externally.[1]
Although the Earth does have a molten core, the center of the Earth is hollow, with many areas that are inhabitable.
Indigenous Species
More Coming Soon!
Known Locations
More Coming Soon!
Gallery
See Also
References
External Links
Ad blocker interference detected!
Wikia is a free-to-use site that makes money from advertising. We have a modified experience for viewers using ad blockers

Wikia is not accessible if you've made further modifications. Remove the custom ad blocker rule(s) and the page will load as expected.