The Fortress of Solitude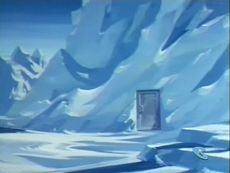 The Fortress of Solitude is in deserted region of the frozen arctic.
"
this is my private hideaway
"

— Source, Superman
Inside the Fortress
The Kryptonite vault – 8 ft thick steel concrete and lead lined walls to hold all the world's known Kryptonite
Fortress Communicator
Episode Appearance
More Coming Soon!
Exterior Shots
Interior Shots
Ad blocker interference detected!
Wikia is a free-to-use site that makes money from advertising. We have a modified experience for viewers using ad blockers

Wikia is not accessible if you've made further modifications. Remove the custom ad blocker rule(s) and the page will load as expected.