Hanna-Barbera
Former type
Private (until 1967)
Subsidiary (1967-2001)


In-name-only unit of Warner Bros. Animation (2001-present)

Founded
1944
Founders
William Hanna
Joseph Barbera
George Sidney
Defunct
2001 (Absorbed into Warner Bros. Animation and spun-off into Cartoon Network Studios)
Headquarters
Los Angeles, California, USA
Industry
Animation
Products
Television programs
Owner(s)
Independent (1944-1967)
Taft Broadcasting (1967-1987)
Great American Broadcasting (1987-1991)
Turner Broadcasting (1991-1996)
Time Warner (1996-2001)
AOL Time Warner (2001-2003)
Time Warner (2003-present)
Parent / Holding Company
Warner Bros. (2001-present)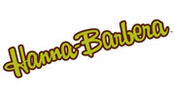 Hanna-Barbera Productions, Inc. (also called Hanna-Barbera Cartoons, Inc., and Hanna-Barbera Enterprises, Inc.), was an American animation studio that dominated North American television animation during the second half of the 20th century. The company was originally formed in 1944 by MGM animation directors William Hanna and Joseph Barbera and live-action director George Sidney as Hanna-Barbera Enterprises in order to produce sponsored films and later television commercials. Today, Hanna-Barbera is now an in-name-only unit of Warner Bros. Animation.
After MGM shut down its animation studio in 1957, Hanna-Barbera Enterprises became Hanna and Barbera's full-time job, and the company was re-named Hanna-Barbera Productions in 1960. Over the next three decades, Hanna-Barbera Productions produced many successful cartoon shows, including The Huckleberry Hound Show, The Flintstones, Top Cat, Tom and Jerry, The Yogi Bear Show, The Jetsons, Jonny Quest, Scooby-Doo, The Smurfs, and Wacky Races.
In the mid-1980s, the company's fortunes declined somewhat after the profitability of Saturday morning cartoons was eclipsed by weekday afternoon syndication.
In 1991, the company was purchased by Turner Broadcasting System. Joe Barbera and Bill Hanna both went into semi-retirement, yet continued to serve as ceremonial figureheads for the studio. During the late 1990s, Turner turned Hanna-Barbera towards primarily producing new material for its Cartoon Network, which had been built around reruns from the Hanna-Barbera library. In 1994, the company was renamed Hanna-Barbera Cartoons. In 1996, TBS owner Ted Turner merged with Time Warner.
With Bill Hanna's death in 2001, Hanna-Barbera was absorbed into Warner Bros. Animation, and Cartoon Network Studios assumed production of Cartoon Network output. Joe Barbera remained with Warner Bros. Animation until his death in 2006.
The Hanna-Barbera name is today used only to market properties and productions associated with Hanna-Barbera's "classic" works such as The Flintstones and Scooby-Doo.
The 1970's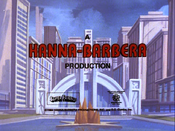 During the 1970s in particular, most American television animation was produced by Hanna-Barbera. The only competition came from Filmation Production, DePatie-Freleng Enterprises and Ruby-Spears Production, Rankin-Bass, Chuck Jones and Lee Mendelson-Bill Meléndez.
Super Friends, was a Hanna-Barbera produced adaptation of DC Comics' Justice League of America comic book[1], remained for Saturday mornings children cartoons from 1973 to 1985.
Legends of the Superheroes were two special episodes of Superfriends in a live-action format. They were too both produced by Hanna-Barbera in 1979.
Hanna-Barbera characters
Reference
↑ Go to th DC Database for more on the Justice League comic book
Ad blocker interference detected!
Wikia is a free-to-use site that makes money from advertising. We have a modified experience for viewers using ad blockers

Wikia is not accessible if you've made further modifications. Remove the custom ad blocker rule(s) and the page will load as expected.