Human
Talk

0
5,059pages on
this wiki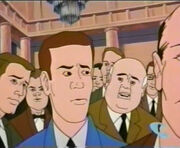 Humans (Homo sapiens) are a race that is native to the planet Earth.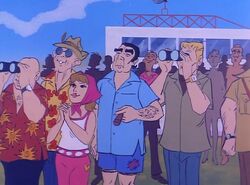 Metahumans
The term metahuman was never used in the series. The prefix "meta" simply means "beyond", describing persons and abilities beyond human limits. One becomes a metahuman by mutation or by birth. Alien characters whose abilities surpass those of humans are not technically metahuman.

Humans Born with Meta Abilities:
The Amazons are a race of immortal super-women that live on the magical Paradise Island.
Princess Diana, left her protective nation of sisterhood, renouncing her immortality to fight the forces of evil in Man's World as Wonder Woman.
An Atlantean is a resident of the undersea continent known as Atlantis.
Aquaman, the king of Atlantis, is the most famous Atlantean.
Homo magi[2] is a term to describe a sub-race of magic-using humans. They are also known as Homo Magus[3] and the Hidden Ones.[4]
Miscellaneous
References