Invulnerability
Talk

0
4,655pages on
this wiki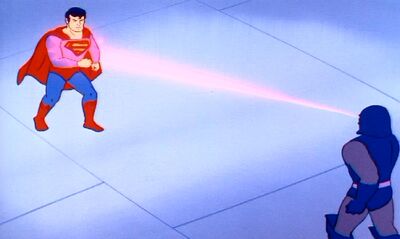 Invulnerability is a super power that most beings with vast super strength possess. To be "invulnerable" means to be indestructible, or unable to be hurt or killed. This is an exaggerated term though, as beings of equal power can harm so-called invulnerable beings. (in other words, Superman and Bizarro could both harm each other, as they are both considered invulnerable.)[2] And even Superman, though considered invulnerable, does have weaknesses, such as Kryptonite and Magic.
References
↑ As seen in The Death of Superman
↑ When referring to characters who are incredibly "durable," but not quite enough to be considered invulnerable, the term Super Durability is often used. This term is actually more accurate when applied to characters even like Superman, because even though he is considered invulnerable, he can still be harmed by things as powerful or more powerful than him, so therefore Super Durability would be more accurate.