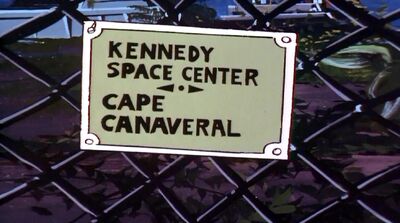 The Kennedy Space Center is located on Merritt Island directly adjacent to the Cape Canaveral Air Force Station. The facility is operated by NASA. It was named after the late John F. Kennedy, former President of the United States of America.
Appearance
References
↑ As seen in History of Doom.
Ad blocker interference detected!
Wikia is a free-to-use site that makes money from advertising. We have a modified experience for viewers using ad blockers

Wikia is not accessible if you've made further modifications. Remove the custom ad blocker rule(s) and the page will load as expected.