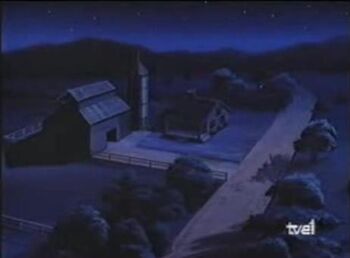 The Jonathan and Martha Kent lived for years on their family farm.
It is located in the farming town of Smallville.
Young Clark Kent was raised here.
Residents
Appearances
Hanna Barbera's Super Friends:

Superman (TV series), 1988:
References
↑ As seen in the 1988 Superman series episode, Adoption.
↑ As seen in Superman (TV series)
Ad blocker interference detected!
Wikia is a free-to-use site that makes money from advertising. We have a modified experience for viewers using ad blockers

Wikia is not accessible if you've made further modifications. Remove the custom ad blocker rule(s) and the page will load as expected.