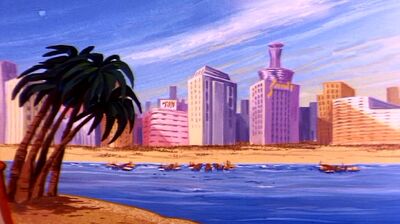 Miami Beach is a resort city located in the state of Florida, in the Miami metropolitan area. It is a popular place for tourists who vacation by swimming, boating and water skiing.
Locations
Appearance
References
↑ As seen in The Weather Maker.
↑ Although it wasn't identified as Miami Beach, it seems like the most likely place. But this is conjecture.