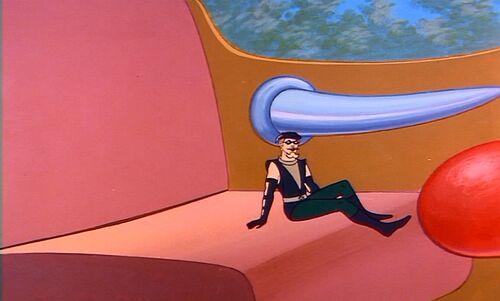 Nottingham is a city in England, and it is the hometown of the legendary archer known as Robin Hood.
Once Green Arrow was shocked when he was shrank by a shrinking machine and he said "By Nottingham's ghost!"[2]
Reference
References
↑ This image depicts Green Arrow getting shrunk by Hiram Gulliver's shrinking machine and after it happens he says; "By Nottingham's ghost!"
↑ As seen in Gulliver's Gigantic Goof.
External Links