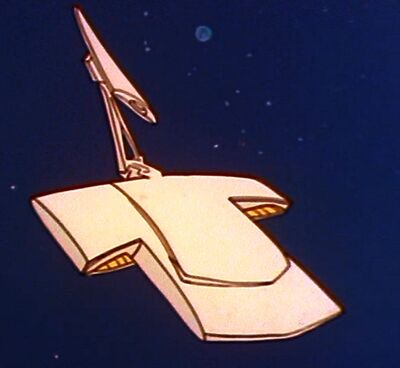 Rom-Nex's ship is the flagship of his invasion fleet. It crash-landed on earth during it's attack on the planet, and when the crew emerged from the wreckage, they were all taken out by Flash and Atom.
Known Crewmembers
Appearance
The Superman/Aquaman Hour of Adventure
References
↑ As seen in Target Earth.
Ad blocker interference detected!
Wikia is a free-to-use site that makes money from advertising. We have a modified experience for viewers using ad blockers

Wikia is not accessible if you've made further modifications. Remove the custom ad blocker rule(s) and the page will load as expected.