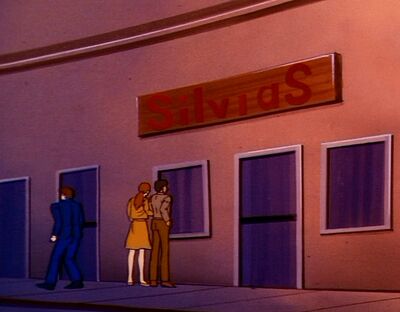 SilviaS is the name of a business by Crime Alley.
Notes
"SilviaS" may be the name of the movie theater that Bruce Wayne and his parents seen Robin Hood at. It's not entirely clear. It could have been just some "hole in the wall" business at a strip mall. But whether or not it was supposed to be a strip mall isn't made clear.
Appearance
Ad blocker interference detected!
Wikia is a free-to-use site that makes money from advertising. We have a modified experience for viewers using ad blockers

Wikia is not accessible if you've made further modifications. Remove the custom ad blocker rule(s) and the page will load as expected.