Stanley Ralph Ross[1]
AKA: Sue Donem

Born: July 22, 1935

Birthplace: New York City, New York, USA

Occupation: writer, actor

Years Active: 1965–2000

Died: March 16, 2000 (aged 64) Los Angeles, California U.S.A.

Stanley Ralph Ross (Born, July 22, 1935 – Died, March 16, 2000) was raised in Brooklyn New York.
He started his career in advertising, then soon going to work as a writer and actor on various television shows, most notably cult-classics such as the 1960's Batman TV series starring Adam West and also the TV series, The Monkees.
Voice on Super Friends
Notable Voiceover work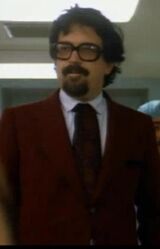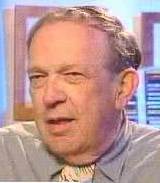 Notable voice credits include:
Babe: Pig in the City (1998, Live Action/Puppet Film) Doberman, Pitbull
Captain Planet and the Planeteers (1990, Animated Series) (additional voices)
Incredible Hulk, The (1982, Animated Series) Quasimodo in "When Monsters Meet"
InHumanoids (1986, Animated Series) Redlen
InHumanoids: The Movie (1986, Animated Film) Redlen
Paw Paws (1985, Animated Series) Dark Paw
Richie Rich (1980, Animated Series) (additional voices)
Space Stars (1981, Animated Series) (additional voices)
Filmography Includes
The 1960's Batman TV series (1 episode, 1966) "The Bird's Last Jest" as Barney 'Ballpoint' Baxter (uncredited)
The Man from U.N.C.L.E. (1 episode, 1966) "0011 Napoleon Solo" as a Beatnik
Banacek (1 episode, 1972) "A Million the Hard Way" as Larry Fields
In the movie, Candy Stripe Nurses (1974) as Dr. Kramer
Serpico (2 episodes, 1976-1977) Sgt. Meyers
Falcon Crest (6 episodes, 1987-1989) Bank Manager
The Munsters Today (1 episode, 1990) "Tell 'Em Herman Sent You" as Mr. Goodbury
Death
Ross died of lung cancer on March 16, 2000 leaving behind a wife and three children. He was buried in Hillside Memorial Park Cemetery.
His grave reads: Larger Than Life Beloved Son, Husband, Father, Grandfather STANLEY RALPH ROSS July 22, 1935 - March 16, 2000 "Thanks, I Had A Wonderful Time!"
External links
References
↑ Picture is from the 1976 episode, The Adventure of Caesar's Last Sleep, of a TV series called, "Ellery Queen"; in which he played a character named 'Gabe'.
↑

Image from 'Candy Stripe Nurses'. He played Dr. Kramer.
Ad blocker interference detected!
Wikia is a free-to-use site that makes money from advertising. We have a modified experience for viewers using ad blockers

Wikia is not accessible if you've made further modifications. Remove the custom ad blocker rule(s) and the page will load as expected.