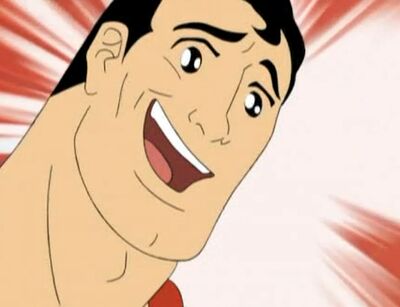 Superman pajamas are pajamas that look like Superman's Super-Suit. Superman thought it was really cool when he found out that Ben Tennyson owned PJs that look just like his costume.
Notes
Superman pajamas exist in the real world too, made by a number of companies. Underoos made underwear that looked like Superman's costume as well.
References
↑ As seen in Ben 10 and the Super Friends.
Ad blocker interference detected!
Wikia is a free-to-use site that makes money from advertising. We have a modified experience for viewers using ad blockers

Wikia is not accessible if you've made further modifications. Remove the custom ad blocker rule(s) and the page will load as expected.