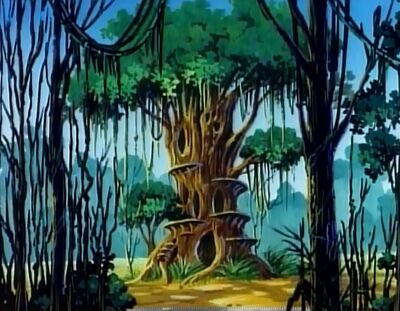 Swamp Thing's headquarters is a large tree located in the Swamps of Houma. It serves as his base of operations. Aside from Swamp Thing, very few people no the location, only Bayou Jack, Tomahawk, Abby Arcane, J.T. and Delbert are aware of it.
Appearances
Coming soon!
References
↑ As seen in Swamp Thing.
Ad blocker interference detected!
Wikia is a free-to-use site that makes money from advertising. We have a modified experience for viewers using ad blockers

Wikia is not accessible if you've made further modifications. Remove the custom ad blocker rule(s) and the page will load as expected.