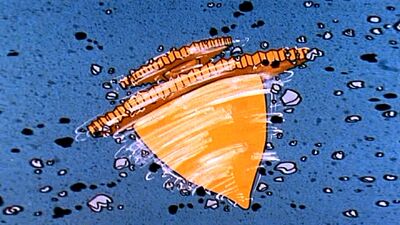 The Toyman used this top to wreak havoc on the city of Metropolis, and keep Superman busy while he and his henchmen commit robberies.
Appearance
The New Adventures of Superman
References
↑ As seen in The Toys of Doom.
Ad blocker interference detected!
Wikia is a free-to-use site that makes money from advertising. We have a modified experience for viewers using ad blockers

Wikia is not accessible if you've made further modifications. Remove the custom ad blocker rule(s) and the page will load as expected.