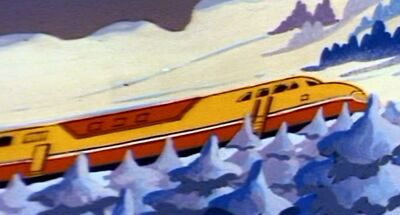 This train almost collided with Train number 507 in Donner Pass when it's power was drained by an alien spacecraft. Luckily, both trains were saved by Superman.
Crew
Appearance
Ad blocker interference detected!
Wikia is a free-to-use site that makes money from advertising. We have a modified experience for viewers using ad blockers

Wikia is not accessible if you've made further modifications. Remove the custom ad blocker rule(s) and the page will load as expected.