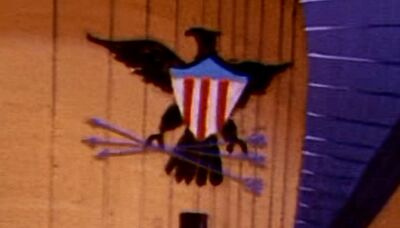 The Federal government of the United States is the national government of the constitutional republic of the fifty states that make up the United States of America. The federal government comprises three distinct branches of government: a legislative, an executive and a judiciary. The seat of the government is Washington, D.C. The head of the government is the President of the United States.
List of government organizations and groups
References
↑ As seen in The Weather Maker.
External Links
Ad blocker interference detected!
Wikia is a free-to-use site that makes money from advertising. We have a modified experience for viewers using ad blockers

Wikia is not accessible if you've made further modifications. Remove the custom ad blocker rule(s) and the page will load as expected.