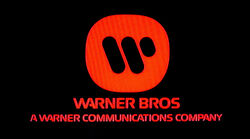 Warner Bros. Entertainment, Inc. also known as Warner Bros. Studios or simply Warner Bros. (the connect-used Warner Brothers. is incorrect) is an American producer of film and television entertainment.
One of the major film studios, it is a division of Time Warner, with its headquarters in Burbank, California and New York.
Warner Bros. has bountiful subsidiary companies, including Warner Home Video, Warner Bros. Television, Warner Bros. Records, Warner Bros. Pictures, Turner Entertainment, and Warner Bros. Interactive.
Warner also owns the entire library of DC animated productions produced by Filmation.
External Links
Ad blocker interference detected!
Wikia is a free-to-use site that makes money from advertising. We have a modified experience for viewers using ad blockers

Wikia is not accessible if you've made further modifications. Remove the custom ad blocker rule(s) and the page will load as expected.