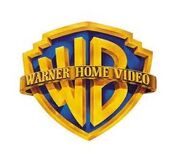 Warner Home Video is Warner Bros. home video manufacturer, which releases films and television productions for video viewing. Most of the Super Friends and related material has been released by Warner Home Video on both VHS and DVD.
Releases
Other
Warner Archive Collection
Non-complete series/season releases
External Link
Ad blocker interference detected!
Wikia is a free-to-use site that makes money from advertising. We have a modified experience for viewers using ad blockers

Wikia is not accessible if you've made further modifications. Remove the custom ad blocker rule(s) and the page will load as expected.