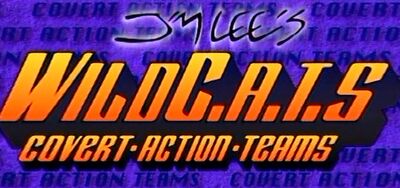 Jim Lee's WildC.A.T.S: Covert Action Teams is an animated series that ran for one season from 1994-1995. It was based on the popular comic published by Wildstorm Productions, which at the time was an independent company at Image Comics.[1] The series focused on the adventures of a superhero team known as the WildC.A.T.S, a team dedicated to defeating an alien invasion by a race known as the Daemonites.
Cast
Episodes
References
Ad blocker interference detected!
Wikia is a free-to-use site that makes money from advertising. We have a modified experience for viewers using ad blockers

Wikia is not accessible if you've made further modifications. Remove the custom ad blocker rule(s) and the page will load as expected.